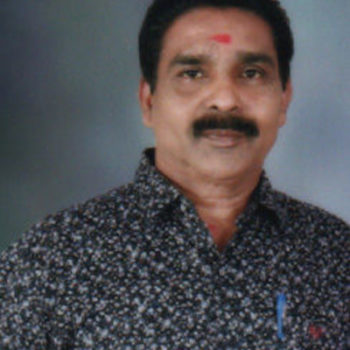 Mr. Sajeevan Omkaram
Chief trainer of Karnatic Music and Orchestration at Koothattukulam
Mr Sajeevan Omkaram – The co-founder and initiator of Omkara kalakshetram is the chief trainer of Karnatic music and Orchestration. He is a disciple of Cochin Kalabhavan. He completed orchestration from Cochin Kalabhavan and Higher and lower in music from AnnaMalai University Tamil Nadu.He trained many young artists with basics of Karnatic Music and all levels of orchestra. He composed many songs for stage programmes and also, he is an excellent dubbing artist. He also composed many creative theme based dance, drama presentations. He conducted many fests and anniversary programs. Also hosted, devotional Ganamela and association celebrations. His abilities have been recognized by various institutions and associations.
Mrs. Kalamandalam Hemalatha
Chief Dance trainer at Koothattukulam and Vazhithala Centre.
Mrs. Kalamandalam Hema is the chief trainer of the classical dance forms. She is a performing artist in and around Kerala. She also Organizes and co-ordinates stage shows in Media (like Asianet, Amrita TV etc.) She is specialized in Mohiniyattam and Bharatanatyam and has also expertise in Kuchipudi, keralanadanam and folk dance. She bagged many awards and recognitions of different associations and institutions. As the chief trainer, she is imparting training to more than 400 students every year. She is instrumental in promoting young talented artists. She composed her own classical Dance themes with utmost passion on classical dance. krishnamrutham, bhoothappattu, thaaraattu etc. are few of her former works. She is a full time classical Dance trainer at Maygiri Public school in Koothattukulam.

Mrs. Smitha Santhosh Ariyamparayil
Main Dance trainer at Thirumarady Centre.
The Chief trainer of Thirumarady (Omkara kalakshetram) branch handled by Mrs. Smitha Santhosh Ariyamparayil. Very young age itself, she studied the basics of dancing and she deeply adores the miracle world of Indian classical dance form. She is the younger sister of Kalamandalam Hemalatha.
Many of her students attained great success in different competitions – State,CBSE etc. She is a skilled trainer with 10 years of experience. Now she is pursuing higher studies in Bharatanatyam at Kalai Kaviri University.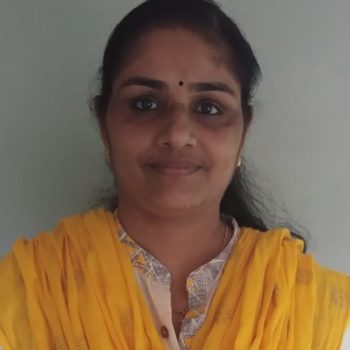 Mrs. Litty James
Main trainer of Art and Craft Education at koothattukulam Centre.
The Art and Craft Education section is controlled by the skillful and competent trainer Mrs. Litty James. She is a professional in all Drawing and Painting methods with 25 years of experience. Many of her students successfully moulded their career in art Education. She conducted exhibitions of marvelous drawings and paintings of her students. Her earnest commitment to the Art and Craft is well known and appreciated. She is a full time faculty of art education at Maygiri Public School, Koothattukulam. She inspired many of the vivacious young and talented artists and they become professionals and trainers.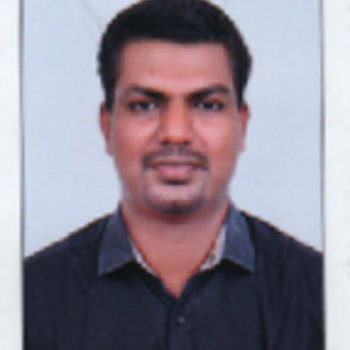 Mr. Saji Sebastian
Main trainer for Violin classes.
We are having a proficient and certified instructor for Violin classes – Mr. Saji Sebastian. He motivated his students to bring out their best. He has expertise in Violin for more than 15 years. He completed the 6th Grade/level of violin from trinity college, London. He is a clever and skilled Stage performer as well. He partaken many programs with Kalabhavan, Blue diamonds etc. He is also a well known performer in Ganamelas and stage shows.